2023 Palo Alto Lunar New Year Fair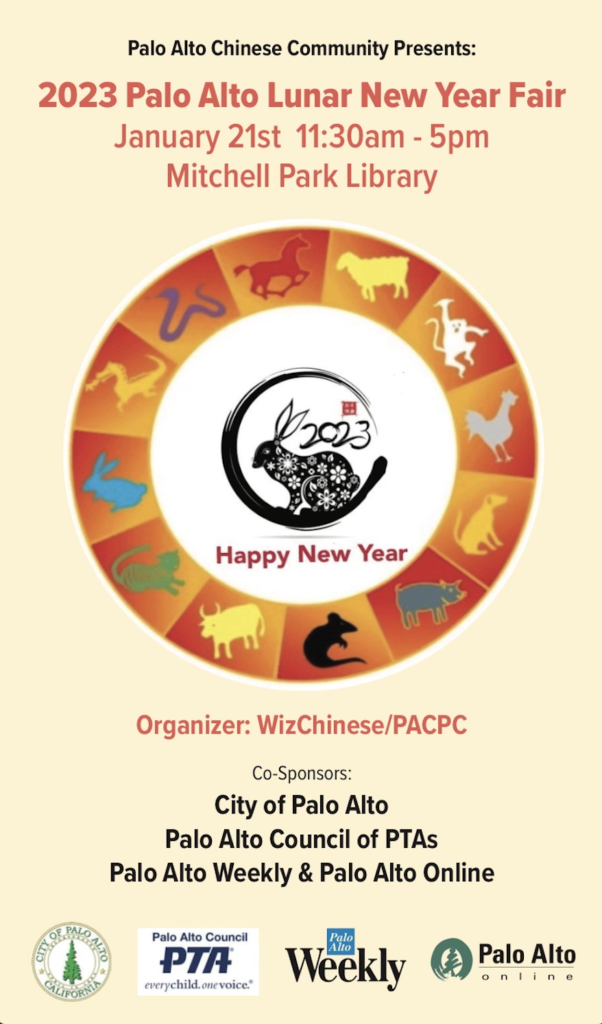 A fun community building event enjoyed by the whole family!
– Great performances
– Chinese folk music & dances & Western music 
– Mouth-watering treats such as bubble tea & dumplings
– Fun culture activities — Dumpling Making, Chinese Tea Art, Paper Cutting, Mahjong, Feng Shui & Raffles
Free admission for Palo Alto residents
Proceeds from activities will be donated to PAUSD. 
Due to limited parking space, walking, biking, carpooling are recommended.