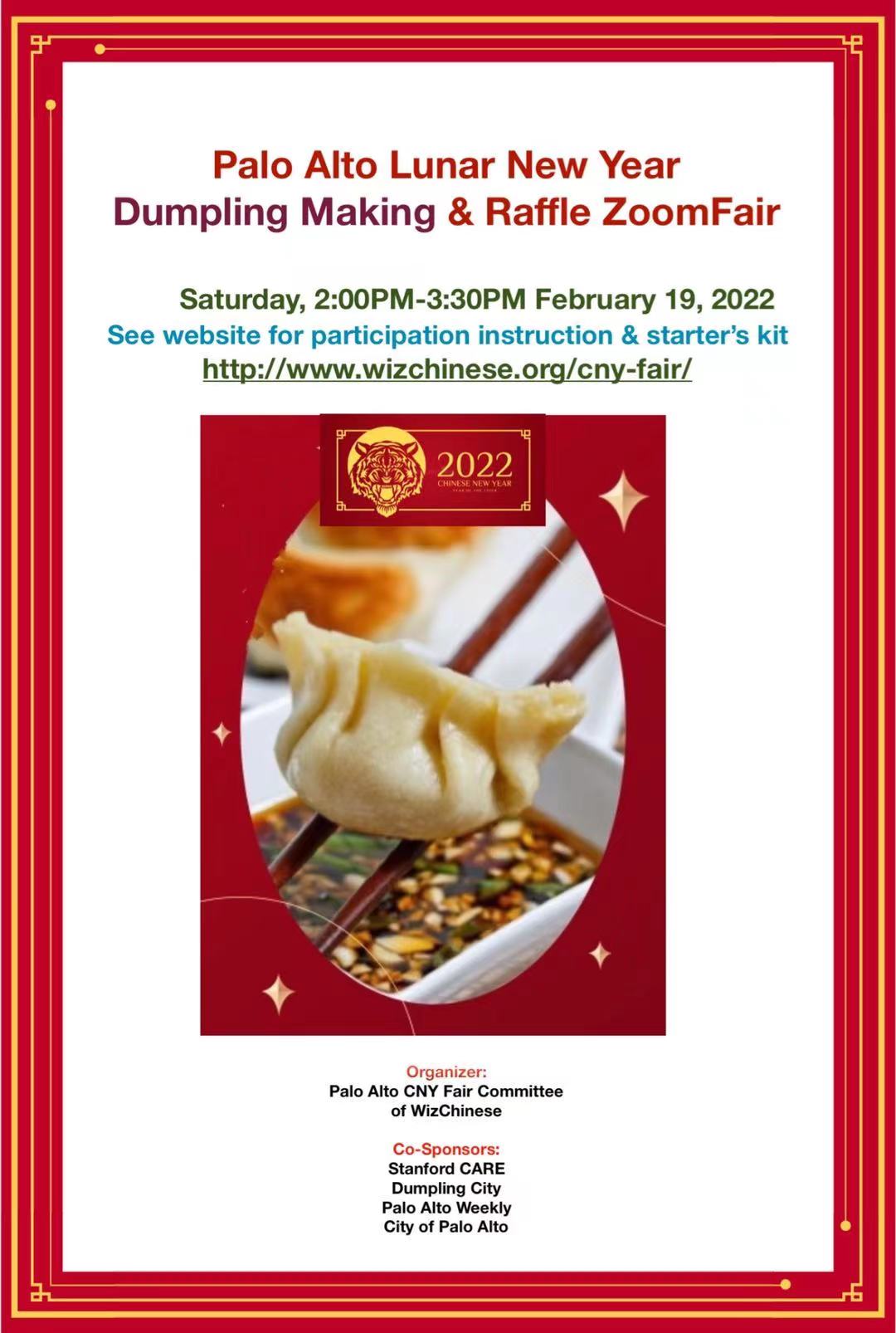 Saturday, February 19 at 2-3:30pm
As we say goodbye to 2021 and embrace a new beginning, come join our 2022 Chinese New Year ZoomFair and celebrate "the Year of the Tiger" with many festive Chinese New Year activities. All Palo Alto residents and friends are invited!
Dumpling Making & Competition
Stanford CARE Fundraising
Happy Year of the Tiger! The Omicron surge unfortunately prevents us from bringing back the popular Palo Alto Chinese New Year Fair this year. Therefore, WizChinese (wizchinese.org) is reinventing this year's Chinese New Year celebration by fundraising for Stanford Center for Asian Health Research and Education (https://med.stanford.edu/care.html). The Asian community in Santa Clara makes up more than one third of the total population, yet very little attention has been paid to Asian health research. As a thank you gift to participants of the fundraising, WizChinese will be giving away some very tasty Chinese New Year treats:
Donors of >$100 will each receive a box of exquisite Yunnan style dim sum valued at $29;
Donors of $50 to $99 will each receive a bottle of delicious sauce valued at $12;
Donors of >$20 will be entered into a raffle. Each winner will get a Stanford CARE Mug or a gift certificate ($10) from Dumpling City.
100% of your donation will go to the Stanford Center for Asian Health Research and Education. To make your donation, please click here. If you would like a tax-deductible letter, please include your address in the note section during your PayPal transaction. We will contact you via email on how to receive your gift.
This campaign ends on Feb. 20, 2022
Sign up: Click here to RSVP for the dumpling making event. You need a dumpling starter kit to participate at the event, so registration to reserve your dumpling starter kit by 2/16/2022 is a MUST. Otherwise, you need to prepare your own wrapping and fillings ahead of time before the ZoomFair event. Instructions can be seen at the links above. Starter kit ($10) can be picked up in the morning of the event on 2/19/2022 at Dumpling City (650 272-6715 in 3487 El Camino Real, Palo Alto.
Here is the Zoom link to our ZoomFair.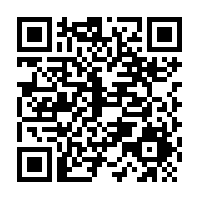 Meeting ID: 829 7195 4860
Passcode: 814891
Thank you and have A Prosperous 2022!
Palo Alto Chinese New Year Fair
Palo Alto Chinese New Year (CNY) Fair was inaugurated in 2016 and has since become a beloved tradition of our city. This festive, city-wide event celebrates Chinese culture, promotes friendship among residents of different cultures and contributes to the vibrancy and health of our diverse community.
The CNY Fair is organized by Palo Alto Chinese Parents Community and co-sponsored by City of Palo Alto and the PTA Council. In addition to contributing to the fabric of our diverse community, the CNY Fair promotes giving back to our community, and donate all the proceeds to Palo Alto schools.